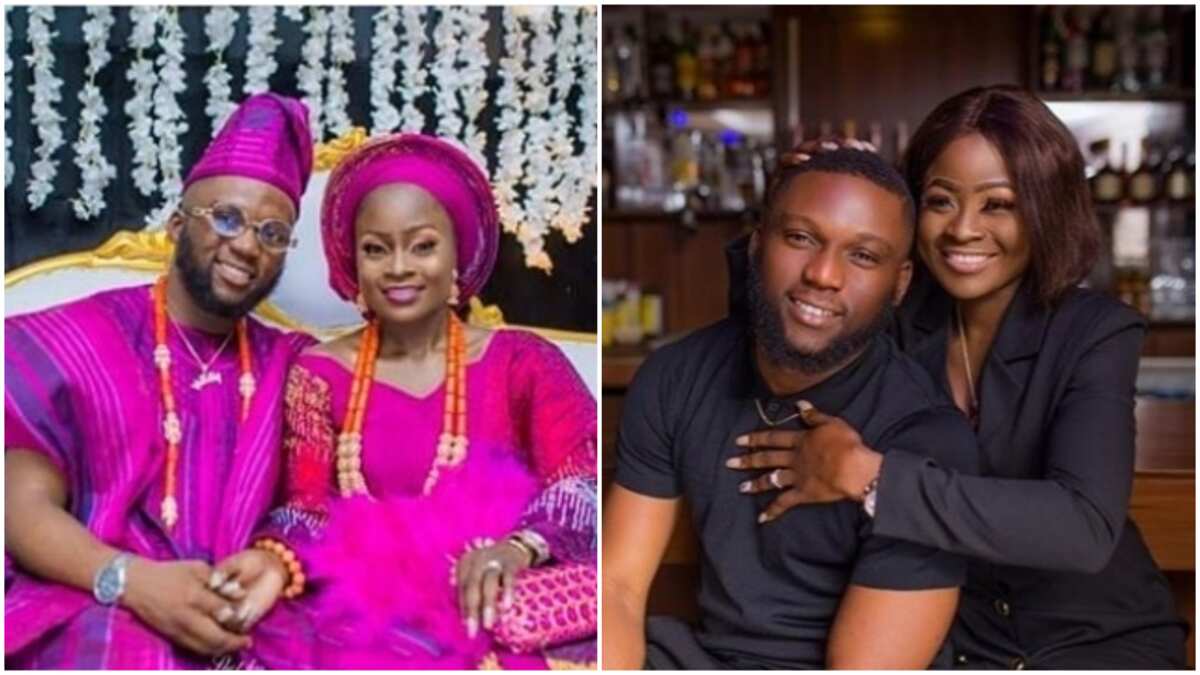 An Instagram user has taken to the platform to call out a newlywed lady for absconding after collecting loan of N5 million.
This appears to be the story of a lady identified as Tosin Adebayo Deborah Olusanya, who allegedly borrowed N5m from an Ajor (a local thrift contribution group) she was a part of. She borrowed the money for her wedding and was given time to pay it back. However, she did not follow through with her words as she is yet to pay back the money and even went ahead to block the lady who is believed to be the head of the thrift club, @finest001. The lady took to Instagram to call out Tosin to pay her debt. According to the gist, the lady borrowed the money from a local thrift group, in order to facilitate her wedding. The lady identified as Tosin has, however, refused to pay back the loan and has even gone ahead to block the thrift head on social media While many intending couples often plan their weddings within their budget, there are some who go all out to have the wedding of their dreams. However, while this is considered a normal practice, it usually becomes a problem when the debts are not paid afterwards
The post reads: "Hi everybody please I don't do this but this lady right here deserves it all after collecting ajor to do wedding now she refuses to pay back people's money 5M have giving her enough time to pay back up till now Tosin (Adebayo Deborah Olu Sanya) refuse to pay and blocked me good Nigerian e shanumi this is people's money @mrsnefa @nefawears I called her hubby, sister in law sent a message to them all to help me beg Tosin to pay her debt no1 is saying anything people are on my neck for their money plzzzz everyone help me tag her family till they see this and pay tosin you will never know peace in this marriage of urs until you pay back people's money "
While it is common for brides and her friends to crack jokes on the big day, it's not often you see brides cracking it up while on their way to the altar. Currently trending on social media is a video of a Nigerian bride being walked down the aisle in an outdoor ceremony. However, while most brides often stay focused in that moment, this wasn't the case with this bride. She proved herself a savage when she responded to her friend who was gushing over how beautiful she looked as she walked down the aisle. Rather than blush and keep it moving, this bride decided to throw a playful jab at her friend.